Javea has become a sought-after destination for both full-time residents and vacation homeowners. If you're considering purchasing a property in this coastal paradise, here are some essential tips to guide you when you are searching for properties in Javea.
Define Your Requirements:
Before embarking on your property search, take the time to define your requirements and preferences, there is an abundance of property for sale in Javea so consider factors such as property type (apartment, villa, townhouse), size, number of bedrooms, proximity to amenities, and desired views. Determining your budget is crucial as it will help you narrow down your options and focus on properties that align with your financial capabilities.
Research the Different Neighborhoods:
Javea is divided into various neighborhoods, each offering its own unique charm and characteristics. Take the time to research and explore the different areas to find the one that best suits your lifestyle and preferences. The Old Town, for example, offers a charming historic ambiance with narrow streets, traditional architecture, and a sense of community. The Arenal area is more lively and bustling, with a sandy beach, restaurants, and shops. Other areas such as the Port, Montgó, and Cumbre del Sol offer their own distinct features. Consider factors like proximity to amenities, tranquility, and accessibility when selecting the right neighborhood for your needs.
Engage with Local Real Estate Agents:
Working with a reputable local real estate agent can greatly simplify your property search and ensure that you have access to a wide range of options. Real estate agents in Jávea have in-depth knowledge of the local market, available properties, and the legal aspects of purchasing real estate in Spain. They can provide valuable guidance, show you properties that match your criteria, and assist you throughout the buying process. Choose an agent with a solid reputation, experience, and a good understanding of the local market dynamics.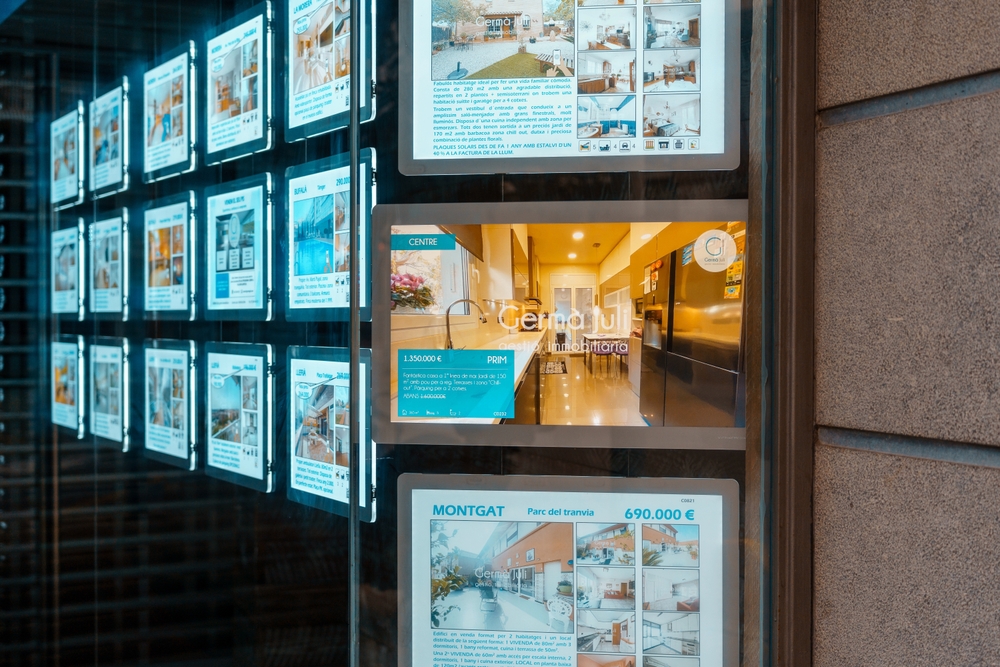 Attend Property Viewings:
Once you have identified potential properties, it's important to schedule property viewings to get a firsthand experience of the spaces and surroundings. Take your time during viewings to thoroughly assess the property's condition, layout, and potential for customization. Pay attention to details such as natural light, outdoor spaces, and views. It's also advisable to visit the properties at different times of the day to gauge the neighborhood's atmosphere and noise levels.
Consider Legal and Financial Aspects:
Purchasing property in Spain involves legal and financial considerations. It's crucial to work with a qualified lawyer who specializes in Spanish real estate law to guide you through the legal processes, review contracts, and ensure a smooth transaction. Additionally, familiarize yourself with the costs associated with buying property in Jávea, such as taxes, notary fees, and registration fees. Consider consulting a financial advisor to understand the financial implications and secure appropriate funding if needed.
Take Your Time and Be Patient:
Finding the perfect property can take time, so it's important to be patient and avoid rushing into a decision. Take the time to thoroughly evaluate each property, weigh the pros and cons, and seek advice from professionals before making an offer. It's also beneficial to visit Jávea multiple times to get a better sense of the town, explore different neighborhoods, and ensure that it aligns with your lifestyle and preferences.
Embrace the Lifestyle:
Purchasing a property in Jávea offers not just a beautiful home, but a lifestyle that celebrates the Mediterranean way of life. Embrace the local culture, savor the delicious cuisine, explore the natural beauty, and connect with the vibrant community. Jávea offers a wide range of activities and amenities, including water sports, hiking trails, golf courses, and a lively social scene, ensuring that there's always something to enjoy.
Searching for properties in Jávea can be an exciting and rewarding experience. With its stunning coastal beauty, vibrant neighborhoods, and welcoming community, Jávea provides the perfect backdrop for your dream home. By following these tips and working with knowledgeable professionals, you'll be well-equipped to navigate the property market and find your own slice of paradise in this charming Spanish town.