If you're fortunate enough to call Jávea home or plan to visit with your furry companions, you'll find a welcoming and pet-friendly environment that caters to their well-being. Pet care in Javea is second to none, from veterinary care to outdoor activities and pet-friendly establishments, Jávea provides a range of resources to ensure that your pets receive the love, attention, and care they deserve.
Veterinary Care:
Maintaining the health and well-being of your pets is a top priority, and Jávea offers a variety of veterinary clinics and hospitals equipped with professional and caring staff. These facilities provide a wide range of services, including routine check-ups, vaccinations, emergency care, and specialized treatments. It's advisable to register your pets with a local veterinarian upon arrival and keep their medical records up to date. Remember to inquire about any specific requirements, such as pet passports or travel documentation, if you plan to take your pets outside of Spain.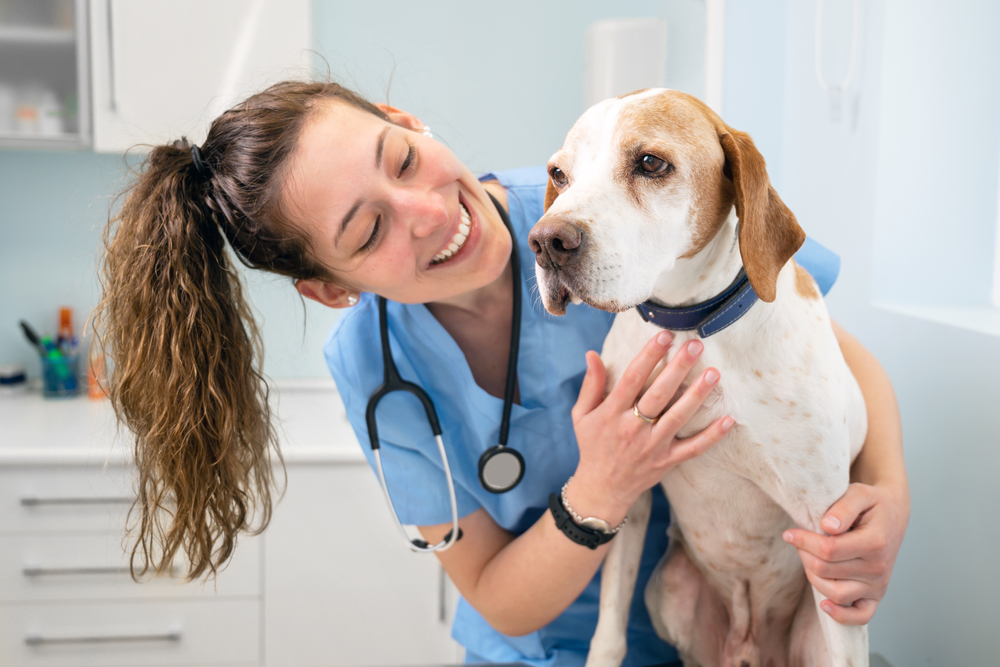 Pet-Friendly Accommodations:
If you're planning a visit to Jávea with your pets, you'll be pleased to know that the town offers a selection of pet-friendly accommodations. Whether you prefer a luxury villa, a cozy apartment, or a campground, there are options that welcome pets and provide a comfortable stay for both you and your furry friends. When booking your accommodation, be sure to confirm their pet policies, any additional fees, and any specific rules or restrictions they may have in place.
Outdoor Adventures:
Jávea's natural beauty and mild climate provide the perfect backdrop for outdoor adventures with your pets. The town boasts numerous parks, walking trails, and green spaces where your pets can stretch their legs and explore. Parque Montaner, Parque Pinosol, and the stunning Montgó Natural Park offer ample opportunities for scenic walks and enjoyable outings. Additionally, Jávea is home to several dog-friendly beaches, such as Cala Blanca and Cala Sardinera, where your furry companions can enjoy a splash in the sea. Remember to follow local regulations, clean up after your pets, and be mindful of other beachgoers and wildlife.
Pet Stores and Services:
Jávea is home to a variety of pet stores that cater to all your furry friends' needs. From premium pet food and treats to toys, grooming products, and accessories, these stores offer a wide range of supplies to keep your pets happy and healthy. Additionally, the town has several professional pet grooming services that provide grooming, bathing, and styling tailored to your pets' specific needs. Pamper your pets with a spa day or seek expert advice on grooming techniques and products.
Pet-Friendly Establishments:
Jávea boasts a growing number of pet-friendly establishments that welcome pets with open arms. Many restaurants, cafes, and bars have outdoor seating areas where your pets can join you as you dine or relax. Some establishments even offer special menus or water bowls for pets, ensuring they are comfortable and well-cared for. Be sure to check with individual establishments about their pet policies before visiting.
Socializing and Community:
Jávea is a vibrant and welcoming community, and this extends to its pet owners. The town hosts various pet-friendly events and gatherings where you and your furry friends can socialize and meet fellow pet lovers. Keep an eye out for dog walks, adoption drives, and charity events that aim to support animal welfare and bring the community together.
When it comes to pet care, Jávea goes above and beyond to provide a pet-friendly environment that prioritizes the well-being and happiness of your furry companions. With its veterinary services, outdoor activities, pet-friendly establishments, and a supportive community, Jávea ensures that your pets will feel right at home in this pet paradise on the Costa Blanca.